Get Prepared
Contact Us
Advent is a time for action. Here's how to start the season.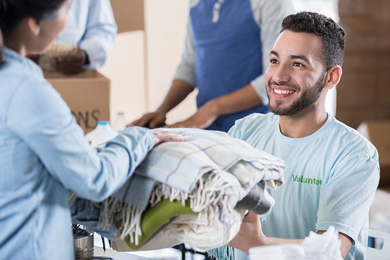 It seems the world around us dives straight into Christmas even before Thanksgiving leftovers have become turkey sandwiches. But as Catholics, we get time to breathe between the two holidays.
The four weeks of the liturgical season of Advent come to us like a mini-Lent, a time of reflection and spiritual preparation. We look forward to celebrating Christ's Incarnation at Christmas — and in a season of long, cold nights, we anticipate meeting our Lord after death and in the glory of his Second Coming.
So that's a lot to prepare for. How will you get ready?
This year, up your Advent game with these weekly missions.
We'll offer two ideas every week: one to boost your own life, and the second to make a difference for those around you.
First Week of Advent – Hope
Let's focus on hope. As Catholics, we have so many places to look for hope: the promise of Christ's coming, the intercession of the saints, and the graces that flow through the sacraments, to name a few. Here are two suggestions aimed at building hope; first, your own hope in God's mercy, and second, helping to offer hope for people in adversity.
1. This week, look up times when confession is offered, and figure out when you can make it to this amazing sacrament. Then go. Here is a free guide you can download. Especially if you haven't been in a while, this booklet will help you make an examination of conscience.
2. Advent is also a time to lend a hand to others. Maybe your parish has a Giving Tree that you can participate in, or a local food pantry needs help sorting donations. Look for a way to give a portion of your time and treasure for those in need.
Articles