Nearly There
Contact Us
As Advent draws to a close, we are waiting and watching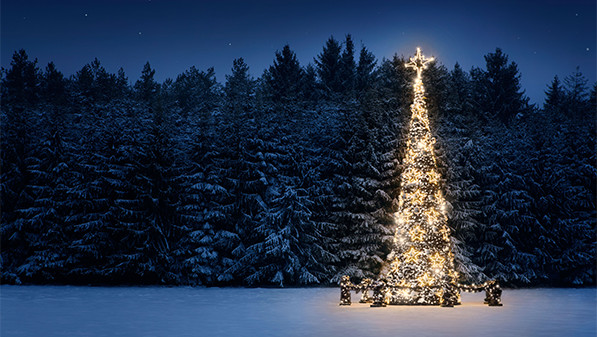 Have the practical preparations for Christmas gotten in the way of our spiritual preparation? It's so easy for that to happen. Between shopping, school programs, planning for travel or houseguests, and cramming in those extra hours at the office before taking a few days off for the holiday, you might be rather stressed and exhausted by now. That can take away from your readiness to celebrate this great feast, but it's taking that time for quiet prayer and reflection that will best get you back on track.
Fourth Week of Advent – Peace
During this final week, our attention turns to peace. Is that not what we seek, after all, in Christ? The quiet of a Christmas Eve as we anticipate Christmas morning…. The interior consolation we experience as we attend Mass and then enjoy the love and harmony of our families. We don't always do so perfectly, of course, but our gratitude and awareness of Christ's presence among us certainly can make a difference. Here are a couple of ideas for this final week of Advent.
Bless the Christmas tree: Too often the Christmas tree loses its religious significance in favor of mere sentimentality or tradition. A brief prayer service and blessing commits your tree to serve a sacred purpose and reminds your family of the real reason for the season. There's one available at the website of the U.S. bishops.
Take a break from holiday shopping and spend a few hours with family. Go for a hike or a walk in the park. Go skiing, tobogganing, or ice skating. See a holiday film or performance, then warm up over coffee and hot chocolate at a cozy diner. Check out the best of the Christmas light displays in your town. These are great ways to relax and come together as a family before the Christmas feast.
Looking for more faith formation resources, and brotherhood of Catholic men? Join the Knights today.
Articles